OJJPAC.org on Facebook! OJJPAC.org on Twitter!
OJJPAC Illegal Immigration Links
Most popular pages: Sanctuary Cities, USA List Victims of Illegal Aliens Memorial Latest News Release
Sanctuary Cities Map New! Sanctuary Campuses In development
Ohio Illegal Immigration News Archive Make English our official language
Legislation (not comprehensive): Ohio Bills & Laws Other State Bills Federal Bills & Laws
Illegal Alien Crime pages: Ohio Illegal Alien Crime National Illegal Alien Crime Archive
Advocacy Resource pages: Media Links (Ohio) Advocacy: Ways to get involved!
US Legislator Contact Inf. pages: U.S. Senate U.S. House of Representatives
Ohio Legislature Inf. page: Ohio House of Representatives & Ohio Senate
Learn about pages: ACORN Arizona 1070 Banks & Illegals E-Verify Election Fraud
Matricula ID Cards El Plan de Aztlan Illegal Alien Labor Links & Resources
Refugees News & Editorials Policy Recommendations Religion & immigration Terrorism
Ohio Projects: Abolish Ohio Commission on Hispanic/Latino Affairs (OCHLA) Lake-County Welcome-Dayton-Plan
Stop Subsidizing Tuition for Illegal Aliens (Tuition Equity) No Drivers Licenses for Illegal Aliens! Project
More News and Information below!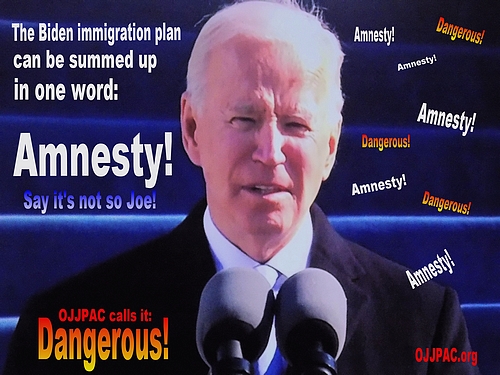 1-20-21 President Biden sworn in and quickly plans to rollback Trump immigration policies
1-11-21 Americans may soon face unlimited illegal immigration
12-22-20 Joe Biden says fast immigration changes could cause '2 million people on our border'
12-22-20 Biden committed to limiting deportations and overturning Trump border policies, advisors say
11-17-20 Biden win revives immigration talk

11-16-20 Aldermen Proposes Adding Immigration Status And Gender To City's Hate Crime Protections
11-15-20 Biden's foolish immigration policies
11-11-20 Biden plans sweeping reversal of Trump's immigration agenda, from deportations to asylum policies
11-9-20 Even As Trump Cut Immigration, Immigrants Transformed U.S.
9-11-20 Federal judges block Trump's exclusion of illegal aliens in Census court
9-9-20 ACLU backs campaign to end tech company contracts with immigration enforcement
9-1-20 U.S. appeals court overturns bar on immigration arrests at Massachusetts courts
8-27-20 Immigration Advocates Challenge Visa Ban, Urge Judge to Curb Trump's Power
8-26-20 2021 Visa Lottery Winning Numbers: Egypt, Iran and Russia
6-25-20 Supreme Court Upholds Fast-Track Deportations in Trump Administration Win
6-18-20 Supreme Court Rules Against Trump's Move to End DACA
6-17-20 Federal judge in Oakland orders financial aid restored to undocumented students [illegal alien students]
6-15-20 Supreme Court declines to hear legal battle over California sanctuary law
6-12-20 Trump Immigration Order May Halt Work Visa Entries Until Fall
6-10-20 Rakoff Bars ICE From Conducting Civil Immigration Arrests at State Courthouses
6-10-20 7th Circuit Blocks Feds From Enforcing Public-Charge Immigration Rule in Illinois
5-14-20 Court ruling a win for safe communities over sanctuary chaos
4-16-20 Ohio to begin reopening on May 1st Gov. DeWine announces
2-27-20 Clinton appointee U.S. District Judge Edmund A. Sargus Jr: Ohio must grant driver's licenses to certain refugees, teens with undocumented parents [illegal alien parents]
1-6-20 The Northwest turns up the heat on ICE, making it harder to arrest and deport immigrants [illegal aliens]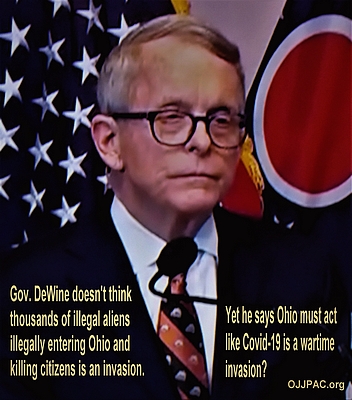 3-12-2020 Thousands of Foreign Nationals still seeking Asylum and entering the US illegally

Will private citizen Trump engage in the immigration debate?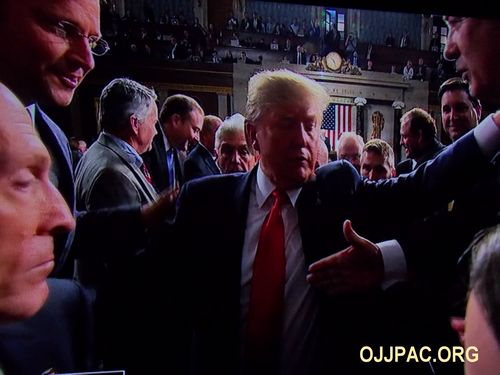 FEDERAL: CITIZEN ACTION ALERT 9-11-2020
Call the White House. Tell them you want the U.S. southern border completely closed!
Steve Salvi, Founder Ohio Jobs & Justice PAC

Will U.S. Congress act on Amnesty or immigration enforcement bills in 2021?

By Steve Salvi

Washington, D.C.--The Covid-19 virus crisis has been getting nearly all media attention lately. A number of immigration enforcement bills have been introduced, including bills that would de-fund "sanctuary cities, make English the official language of the U.S., mandatory E-Verify legislation, legislation that would end "birthright citizenship" and others.

Illegal alien friendly House Democrats and Republicans will find it easy to continue to stop enforcement legislation from passing in the House due to the size of the Progressive Socialist Democratic caucus in the House. Republicans lost their slim majority in the U.S. Senate in 2021. That doesn't bode well for the passage of any substantive immigration enforcement legislation in 2021 and increases the possibility of the passage of a mass amnesty.

The great danger (which is an annual danger every legislative session) is that amnesty supporting Democrats and Republicans in Congress will cut a deal and exchange a minor immigration enforcement provision for one or more major illegal aliens amnesties. What is unknown is how the Covid-19 crisis will affect immigration related bill in the US Congress or the Biden administration's plan to negotiate at least a widespread amnesty.
Video: What Politicians in opposition to U.S. Border Security don't want you to know!




When will the political progressive socialists at PBS put together a balanced panel?

Taxpayers should not be funding the PBS' staff' political advocacy.


FEDERAL: CITIZEN ACTION ALERT 1-20-21

Illegal Aliens continued to flood over US border in 2020

Over 1,000,000+ illegals aliens have invaded US 2018!

White House comment line: 202-456-1111

Switchboard: 202-456-1414



Action Priorities:

1) Stop illegal aliens from crossing the US Border.

2) Support complete enforcement of US immigration laws; and

3) No More Amnesties! (Including any so-called foreign national DREAMER DACA Amnesty deals. Why? Because history demonstrates any Amnesty encourages more illegal migration.

4) Encourage the President to close the number of Mexican Consulates in the US by 1/2. Much of the activity of these consulates is to lobby for changes in US policy to aid Mexican nationals illegally in the U.S.


The Trump administration reversed some of Obama's damaging immigration policies. But many remain substantially unchanged. For example:

1. Enforcement has expanded but continues to be too limited in scope.

2. Obama's PEP program is still in operation, limiting enforcement generally to only a small population of illegal aliens. Although it is important to remove the worst criminal aliens, there must be consistent enforcement applied to ALL illegal aliens if enforcement is to be a deterrent.

3. Unaccompanied minors from Latin and Central America still continue to illegally enter the US. Judicial Watch reported that DHS is also still transporting these illegal aliens (some of whom may work for the drug cartels) at taxpayer expense on commercial flights into the interior of the U.S. This has encouraged even more Central Americans and others from around the world to ignore our immigration laws and enter the US without permission or examination as required by law.

4. The number of U.S. cities providing some level of sanctuary for illegal aliens is now over 500. View the Sanctuary Cities List here.

5. The flow of new illegal alien arrivals has returned or is surpassing to the levels that occurred during the Obama administration.

6. Mexico continues to allow Mexican and other foreign migrants from Central America (and elsewhere) to illegally enter the U.S. via the US/Mexican border.


What else can the public do today and this week?

(Call the U.S. Capitol switchboard toll free):

1-866-220-0044


Contact the White House and your member of the US Congress and choose what to say from the list below:

1. You oppose any further delay in ending Obama's Unconstitutional Deferred Action for Childhood Arrivals (DACA) program which is now the Trump unconstitutional DACA program.

2. You oppose any so-called DREAMER amnesty!

3. You oppose "comprehensive immigration reform," a/k/a/ general Amnesty for all illegal aliens in the US.

4. You oppose the US DHS helping unaccompanied minors into the US. You want the minors immediately repatriated or returned over any border from which they entered the US.

5. You oppose chain migration and the visa lottery.

6. You support enhanced and aggressive interior and border enforcement, including funding for staff and infrastructure.

7. You support former President Trump's immigration enforcement executive orders, including federal funding cuts for sanctuary cities.

8. Call your city, county and state officials. Ask them to contact members of Congress and President Biden and request immediate and aggressive enforcement of existing immigration laws.

9. Call your members of Congress and ask the to support the Muslim Brotherhood Terrorist Designation Act.

10. Encourage President Biden to close down one-half of the existing Mexican consulates in the U.S. These consulates are not necessary and their primary function is to aid and abet Mexican nationals illegally residing in our nation.

11. Support mandatory E-Verify.

More Actions you can take now:

1) Go to the local Congressional district office to oppose Amnesty.

2) Ask if your Congressperson has scheduled any town-hall meetings in your area. If so, go to the meeting and ask your representative to oppose Amnesty and demand that immigration laws be enforced.

3) Call your Congressperson's Washington D.C. office--tell the staffer that you are a district voter and support aggressive immigration law enforcement and oppose ANY form of Amnesty!

4) Write letters to the editors for local, state, and national newspapers.

5) Call talk-radio shows.

6) Make yourself a pro-enforcement/no amnesty sign with poster board and markers. Place it in your yard or hold it at a busy intersection in your town.

(Call the U.S. Capitol switchboard toll free):

1-866-220-0044

OHIO: CITIZEN ACTION ALERT! 1-19-21

Call your state representative and state senator and ask them what they are doing to rid Ohio of illegal aliens.

Illegal Aliens break up thousands of American families every year...by killing them.

A vigil held for Grant Ronnebeck, 21, by family and friends. Grant was murdered by an illegal alien who wanted to steal a pack of cigarettes. Who is actually responsible for breaking up families?

Senator Sherrod Brown (D-OH) wanted to be president.

We don't mean to put words into U.S. Senator Sherrod Brown's mouth...but Senator Brown should have as much compassion for American citizens as he has for illegal aliens.

Millions of American families are devastated by the criminal acts of illegal aliens. Crimes such as identity theft, job theft--leaving Ohio workers unemployed, drug trafficking, and murder, are all too common.

Has Senator Brown sponsored even one bill to crackdown on illegal immigration during his many years in office? No. In fact, Senator Brown has voted against legislation that would stop illegal migration. Brown has instead supported granting amnesty to millions of illegal aliens.

Yes, justice should be tempered with compassion. But when compassion is one-sided and American victims are left to fend for themselves, it's just wrong!


THE ISLAMOPHOBIA LIE.

opposing terrorism and islamic "civilization jihad" is common sense...not an unreasonable fear (phobia).

What's the evidence? Start here:

Discover The Networks HLF Summary

______________________________________

Have you heard of VOICE?

VOICE is the Victims of Immigration Crime Engagement office. It was established by President Trump to aide American families who have been victimized by illegal aliens. The office will help keep victims' families get access to information about their family member's case, including information about the alien defendant.

Immigration status is relevant to crime.

Journalists, please report and not omit the legal status of aliens' illegally living or working in the U.S. in violation of federal law.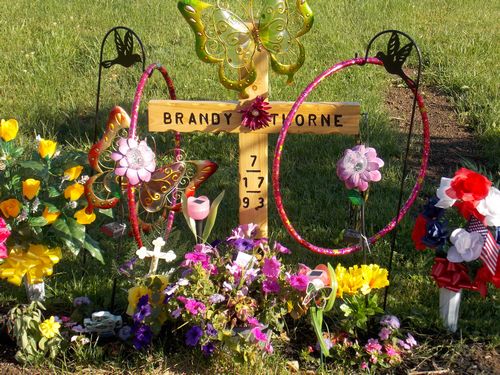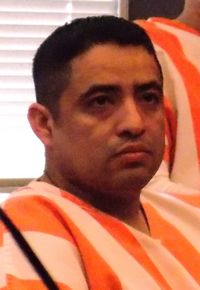 Nineteen years after September 11th...
Thousands of Americans Continue to be Killed and Injured by Illegal Aliens.
And Churches, Public Officials & "Social Justice" Groups Stay Silent!
It has been over 19 years since September 11, 2001. Too many U.S. public officials continue to oppose common sense measures to protect the U.S. border and conduct aggressive interior immigration enforcement. Voters demonstrated their frustration with the disastrous immigration policies of the Obama administration and candidate Hillary Clinton's promise to continue down the same destructive path.

Hillary Clinton openly supported a massive amnesty policy and other open-border policies that would have continued the erosion of U.S. sovereignty and encouraged an even greater flow of illegal aliens, illegal narcotics, and terrorists into our villages, cities, counties and states. Joe Biden, the Democratic Party's nominee for President in 2020 is promising much of the same.

President Trump uniquely supported immigration law enforcement during his 2016 campaign, although at times in vague terms. Mr. Trump clearly said that illegal alien criminals will be deported if he was elected. Some have been deported but due to still inadequate border security and lack of severe punishment for returning to the US, many criminals soon illegally re-enter the US. The Trump administration has also yet to make even a dent in the 10-20+ million illegal aliens in the US who violated U.S. immigration laws (and perhaps other criminal statutes but have not been caught and prosecuted).

After reading President Trump's Executive Orders regarding border and interior enforcement, I was cautiously optimistic that ALL illegal aliens will be subject to potential detention and deportation. However the President has flip-flopped on DACA and has encouraged Congress to pass an illegal alien DREAMER Amnesty. The Trump administration has also continued President Obama's Priority Enforcement Program policy which excludes most illegal aliens from likely enforcement action. That being said, a positive is that federal immigration agents have seemingly have been given more authority to determine if an illegal alien should be placed into deportation proceedings.

President Trump did much more to enforce US immigration laws and secure the US Border than Hillary Clinton would have or Joe Biden will as President. President Trump enforcement initiatives encountered massive opposition. Strong resistance has come from progressive Democrats, establishment Republicans, one-world government globalists, and numerous and well funded open-border non-profits groups. The passage of any effective legislative enforcement solutions is impossible due to the stalemate in Congress. The federal judiciary has also become so politically polarized, plaintiffs shop for friendly judges to obtain the desired court order, no matter how the US Constitution actually reads.

What can you do?

Call the U.S. Capitol toll free:

1-866-220-0044 Say:

1. YES to Immigration Law Enforcement and timely deportation of immigration law violators.

2. YES to the immediate repatriation of any foreign national that has violated U.S. immigration laws. This is the "attrition by enforcement" policy. (When illegal foreign nationals understand that the US will enforce its immigration laws, unauthorized aliens will leave on their own, "self-deport," rather than wait for inevitable incarceration and deportation.)

3. YES to mandatory E-Verify.

4. YES to legislation that cuts federal funds for Sanctuary Cities violating federal immigration laws.

5. NO Amnesty for any foreign national that has violated U.S. immigration laws!

6. NO to the resettlement of illegal aliens in the U.S. or their reclassification as "refugees."

7. NO additional resettlement of potentially dangerous "refugees" in our communities.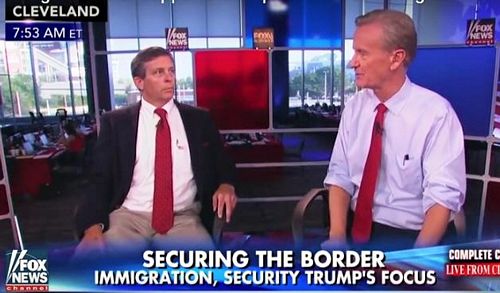 OJJPAC founder Steve Salvi discussing U.S. immigration policy on Fox News.
Calling Congress? Click here for a printable 1 page sample phone call script!
OJJPAC's Ohio Illegal Immigration News Archive

THE LARGEST ARCHIVE OF OHIO SPECIFIC ILLEGAL IMMIGRATION LINKS IN THE WORLD!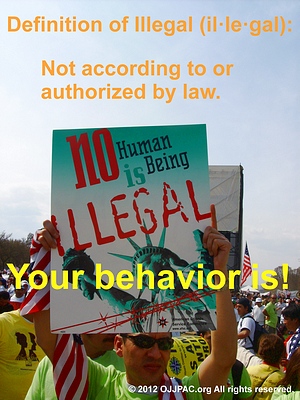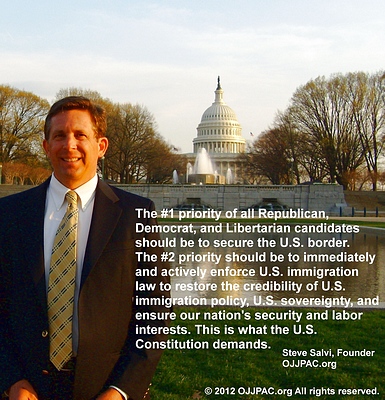 Former Congressman and Lt. Col. Allen West (Ret.) and Steve Salvi, Founder, Ohio Jobs & Justice PAC.
March participants believe that unemployed American workers should not have to compete for scarce jobs with 11+ million Illegal foreign workers.
If you think all Evangelicals support Amnesty, they don't. Check out this link:
http://evangelicalsforbiblicalimmigration.com
_______________________________________________
Video: This union leader of a federal law enforcement agency (ICE) explains how the Obama administration purposely undermined federal immigration law enforcement during his eight years in office.
Click below to visit the Victims of Illegal Aliens Memorial: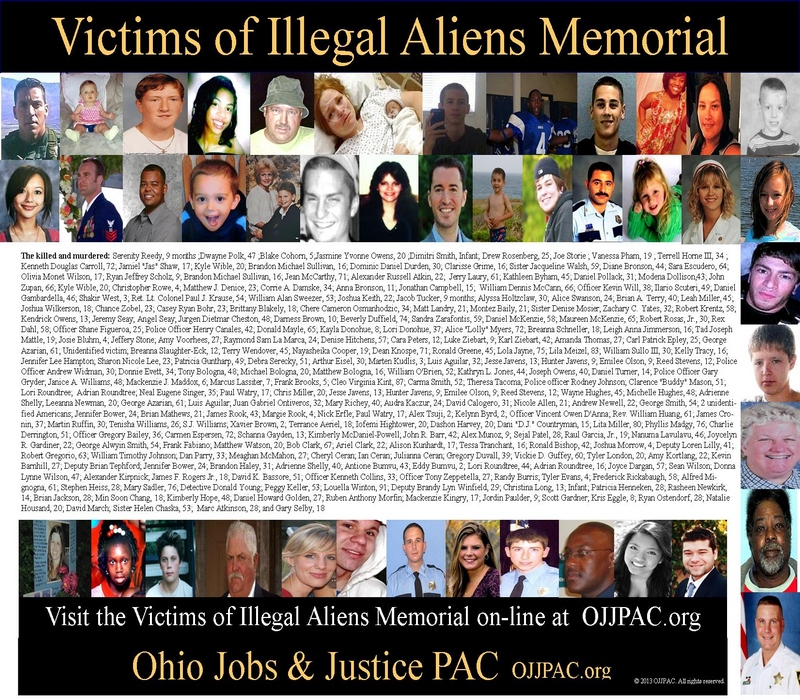 Click "STOP" in graphic below for Ohio Action Alert!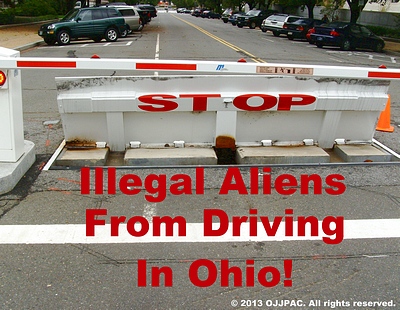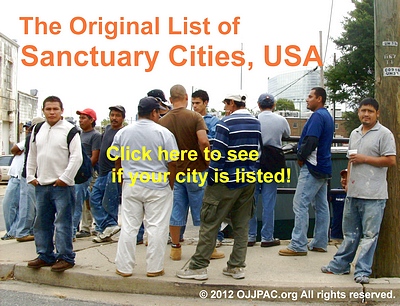 Hazleton Mayor: Immigration law could aid city budget
Round 2: U.S. Appeals Court rehears Hazleton vs. ACLU illegal alien ordinance fight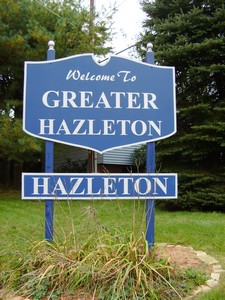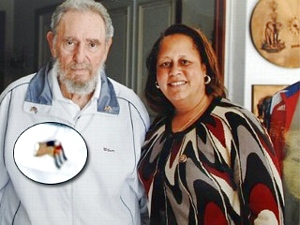 Amnesty huckster Rep. Laura Richardson, (D-CA), a.k.a. "Race card Richardson," in happier days with her Cuban Communist comrade Fidel Castro.

According to The Hill, the U.S. House of Representatives Ethics Committee found Richardson guilty of improperly pressuring her official staff to campaign for her, destroying evidence and tampering with witness testimony. Not surprising when you understand how leftists do business.

What's her punishment? A $10,000 fine. Big deal.
I wrote the below commentary 10 years ago...but it is still relevant today...with billions in additional taxpayer expense!
The Islamic Center of Cleveland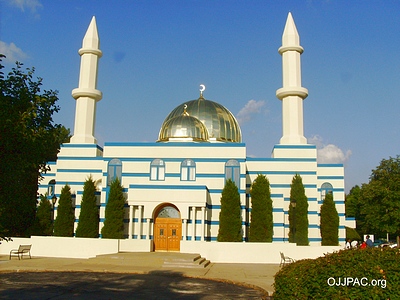 The controversial Council on American Islamic Relations' (CAIR) Ohio Chapter sponsored an interfaith Ramadan dinner July 28,2012 at the Islamic Center of Cleveland. The keynote speaker was Saeed A. Kahn, a professor at Wayne State University. Kahn teaches several courses, including Islamic and Middle History, Islamic civilizations, and History of Islamic Political Thought according to the program.

Controversy over CAIR became public when it was listed as an unindicted co-conspirator in a federal government case against a U.S. based Islamic charity called The Holy Land Foundation of Relief & Development. An appeals court later ruled that the government should not have made some of the information about CAIR and others public.

A federal investigation alleged that the Holy Land Foundation was raising money for Hamas, which had been designated as a terrorist organization in 1995.

The Federal Bureau of Investigation (FBI) provided testimony that there was a relationship between the founders of CAIR, CAIR, and an organization called the Palestinian Committee. The Palestinian Committee the FBI maintained, via seized documents, was connected to Hamas.

The Islamic Center of Cleveland is also no stranger to controversy. It's former Imam, Imam Fawas Damra, a Palestinian immigrant, was deported to the West Bank in 2007 after he was found guilty of concealing his ties to terrorist groups when he filed his application to emigrate to the U.S.

According to CAIR's Mission statement, CAIR's purpose is to enhance understanding of Islam, encourage dialogue, protect civil liberties, empower American Muslims, and build coalitions that promote justice and mutual understanding.
U.S. Senator Sherrod Brown says Ohio citizens that support the Tea Party are angry with the USA

Read Sherrod Brown's opinion article here.

WRONG SHERROD!

The Tea Party is nothing more than Ohio voters--fathers, mothers, and grandparents that love the USA and don't want socialist politicians like you to continue to support socialist policies that are bankrupting our communities, state and nation.

OHIO'S U.S. SEN. SHERROD BROWN TURNS BACK ON UNEMPLOYED AMERICANS WHEN IT COMES TO HIS ILLEGAL ALIEN SUPPORTERS

While Senator Sherrod Brown continues to support Amnesty and the spending of billions of your tax dollars to fund illegal aliens in the United States...

Americans are losing their jobs and going hungry...
Click the "Welcome Dayton" graphic below to learn the secret plan to become a Sanctuary for Illegal Aliens!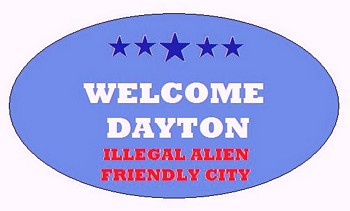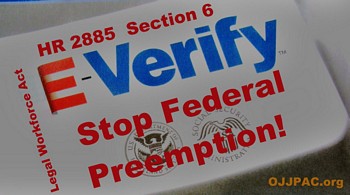 Documentary on illegal immigration!
By Jerry Misner and Stan Wald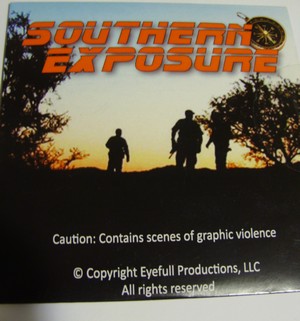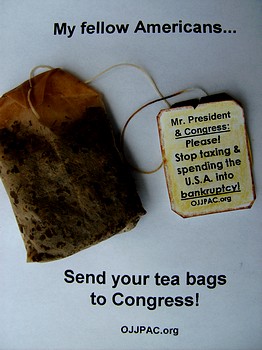 Get educated about Fusion Centers!

Northeast Ohio's Regional Fusion Center website

The fusion centers need to be monitored to make sure they are not fed false reports by the SPLC, MALDF, LULAC, and ACLU, with the purpose to discredit American patriot groups who support enforcement of existing immigration laws as well as other issues which are supported by the majority of the U.S. public. It's not comforting to know that Ohio's discredited former public safety director under former Governor Strickland had been a key member of Ohio's fusion center.

Legislators want Supreme Court to review 14th Amendment citizenship clause

Many Thousands of foreign nationals are having babies in U.S. to obtain U.S. citizenship

Read the 14th Amendment of the U.S. Constitution text here.

OJJPAC position (generally): The citizenship of a child should not be based on the nation in which the child is born. A child's citizenship should be based on the citizenship of the parents.
Q) Why do mainstream media outlets continually exaggerate the importance of the so-called Latino vote? Here is an example.
A) The media hopes to encourage non-Latino voters (the vast majority of the electorate) to accept as inevitable, eventual Hispanic control of the USA. Therefore, in order to gain favor with our future masters, it is wise to join them in supporting amnesty for millions of illegal alien Latinos.
The reality: Latinos as a group are of minor importance in comparison to the non-Latino vote.
Dem Coalition Rally on the National Mall in Washington D.C. in GOTV effort; Push Amnesty agenda to shore up Hispanic support
Photos © 2010 Salvi Communications.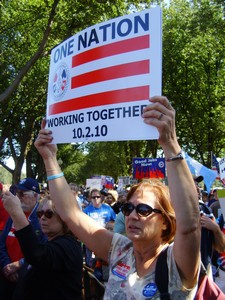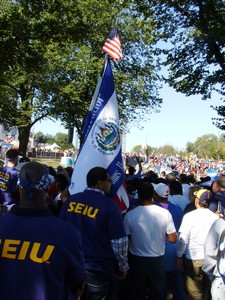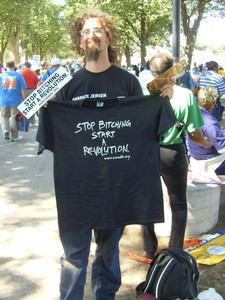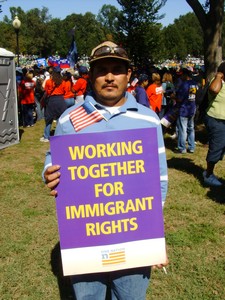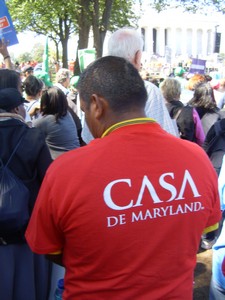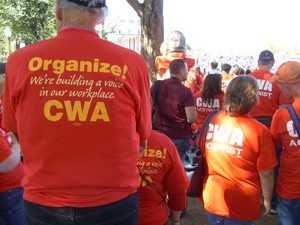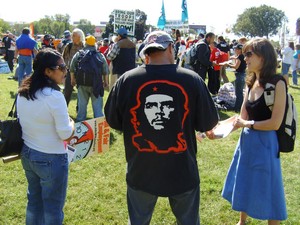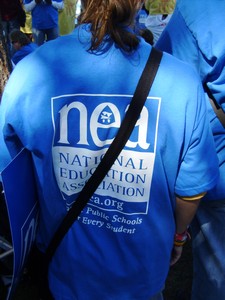 Ohio Jobs & Justice PAC

OJJPAC, P.O. Box 46219, Bedford, OH 44146

© 2006-2021 Salvi Communications. All rights reserved.