OHIO JOBS & JUSTICE PAC OJJPAC.org People Against Corruption
P.O. Box 46219, Bedford, OH 44146
Ohio Jobs & Justice PAC
FOR IMMEDIATE RELEASE February 8, 2019

Is U.S. State Department Burglary suspect a known
Mexican Illegal Alien?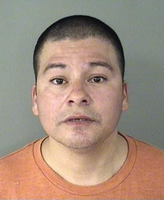 Photo: Courtesy of Arlington VA P.D.

Cleveland, Ohio – Steve Salvi, Founder of Ohio Jobs & Justice PAC today is calling for a federal investigation regarding serious breaches of security in January at State Department buildings in Washington, D.C and Arlington, VA. The two State Department buildings were burglarized January 3. A suspect, Joel Enriquez-Bueno was later arrested by the Arlington Police Department. Salvi believes the suspect now in detention at the Arlington County Detention Center may be the same Mexican illegal alien felon he has been recently investigating.

Salvi, who has conducted immigration policy and national security research since 2001, stated that he has federal criminal court documents for a Mexican illegal alien defendant also named Joel Enriquez-Bueno. Salvi says that that Joel Enriquez-Bueno is a convicted felon and has an arrest record dating back to 2003.

"If the two Joel Enriquez-Bueno's are one in the same, an investigation needs to find out how he has been able to remain free in the U.S. for so long. According to court records, he is an illegal alien with no known address, no money, but able to get multiple past arrest charges for assault from 2013 dismissed in New Jersey. In 2016 he was caught in possession with an illegally issued New York State Benefit card and U.S. Social Security card. Any individual, prosecutor, or city found violating the law by providing him sanctuary, should be prosecuted," said Salvi.
"How is it possible that anyone, especially an illegal alien felon, is able to gain access to two U.S. State Department offices and walk off with dozens of government cell phones and other electronics that may contain sensitive if not classified information? There's more to this story than we currently know and what has reported in the press, " Said Salvi.

Salvi's investigation of the Department of State burglaries uncovered a January 18, 2016 U.S. District Court Criminal Complaint for the Western District of Texas. That criminal complaint charged a Joel Enriquez-Bueno with violating Section 1326 of Title 8 of the United State's Code.

According to Salvi, Section 1326 offenses generally relates to aliens who have previously attempted illegal entry into the U.S. and or previously removed from the U.S. by the Department of Homelands Security. He said that Enriquez-Bueno had already been removed from the U.S. four times according to federal court records.
"Any breach of security is bad. If State Department security was breached by a foreign national, it doesn't get worse. This breach could have resulted in espionage, a shooting, or bombing in addition to theft of devices that may contain sensitive if not classified information."
"This should be a wake up call not only for State but those who also oppose border infrastructure, call to abolish ICE, and create sanctuaries for criminal illegal aliens like Joel Enriquez-Bueno. "

"It's time our public officials stop ignoring the lessons of 9-11 and take homeland security and immigration law enforcement seriously," said Salvi.
---------------------------------------------------------------------------------------------------------
Contact: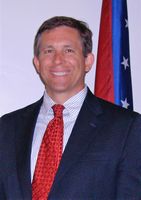 Steve Salvi, Founder
OJJPAC.org
P.O. Box 46219
Cleveland, Ohio 44146
salvi@ojjpac.org
© 2006-2019 Salvi Communications. All rights reserved. Legal Disclaimers & Notices Privacy Policy